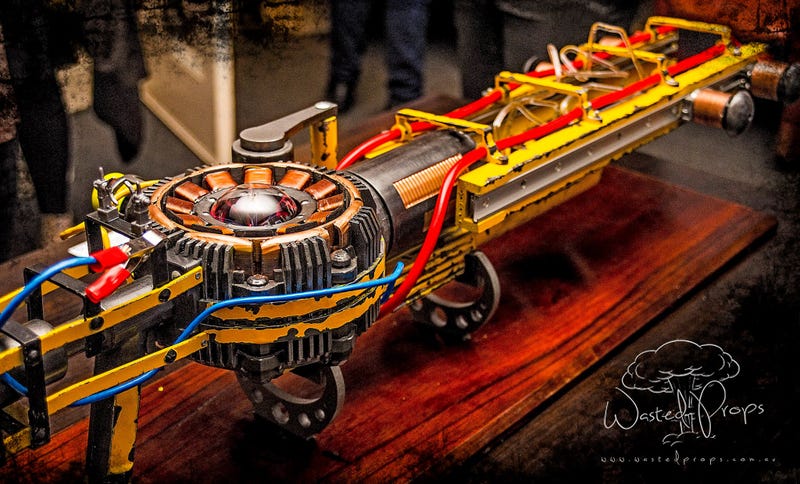 This replica of a Fallout 4 Tesla Rifle, by Wasteland Props, doesn't just look like the real (well, you know) thing. It spins and "charges" like it as well.
Look at it go!
https://kinja.com/ajax/inset/iframe?id=fb-1860556270863562&autosize=1
For the record, the thing is to scale, measuring in at over 1m (40 inches) long.
from Kotaku http://cosplay.kotaku.com/fallout-4-rifle-is-a-work-of-art-1795278777