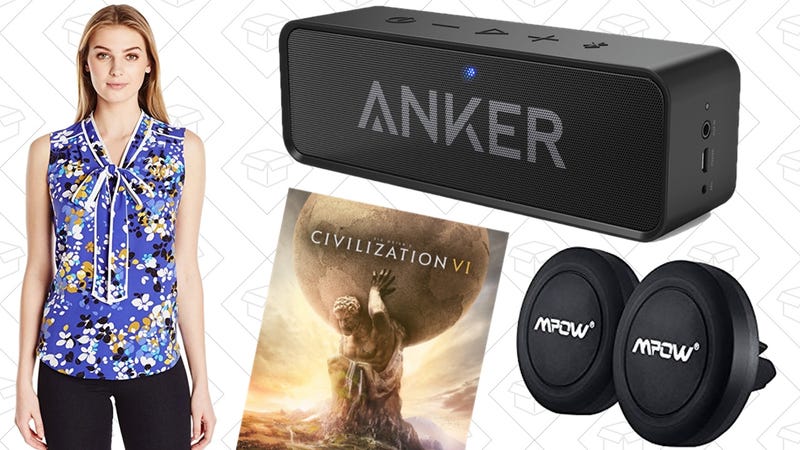 Your favorite Anker audio products, Civilization VI, and spring clothing for Prime members lead off Monday's best deals.
Bookmark Kinja Deals and follow us on Twitter to never miss a deal.
https://kinja.com/ajax/inset/iframe?id=twitter-630717684355694593&autosize=1
Top Tech Deals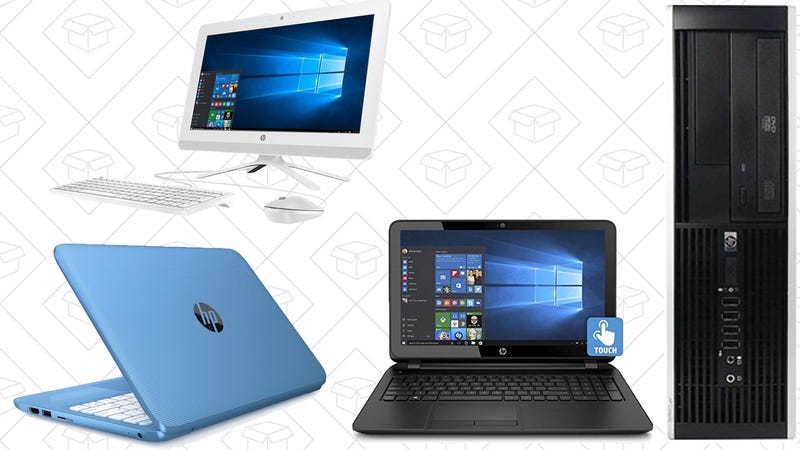 Amazon's running a one-day sale on refurbished HP computers, and while most of the options are decidedly low-end, there are a few options worth checking out.
This $121 tower is the cheapest option in the entire sale, and with good reason. But throw a bigger hard drive in there, and it could make a decent home theater PC.
This $229 laptop is also interesting, as its screen can detach from the keyboard and turn into a fully functional tablet.
Is there anything else worth buying in this sale? Let us know what you think in the comments.
---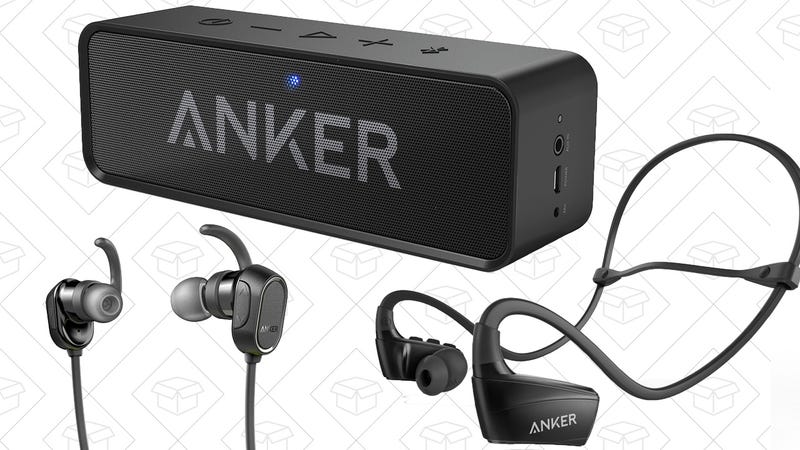 Anker makes our readers' favorite affordable Bluetooth speaker and Bluetooth earbuds, and both are on sale today on Amazon.
The SoundBuds were my go-to Bluetooth earbuds until I got a pair of AirPods, and the SoundCore in particular is notable for its impressive bass and 24 hour battery life.
---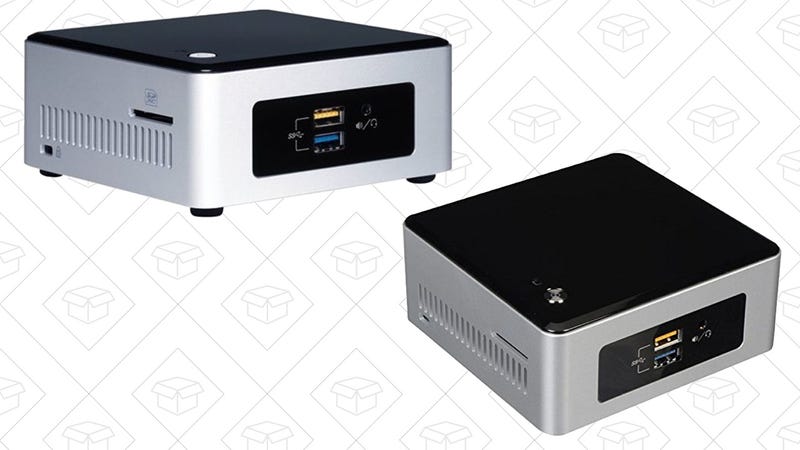 If you want to build a home theater PC, you won't find a better starting point than Intel's Next Unit of Computing kits. This tiny box contains a quad core Intel processor, a couple display outputs, and integrated Wi-Fi and Bluetooth antennas, all for $144.
The catch is that you'll need to add RAM and storage to get it up and running, but once you do, you can install XBMC, Kodi or Plex, and start streaming. $144 is within $4 of the best price Amazon's ever listed on this model, but it's only available for Prime members.
---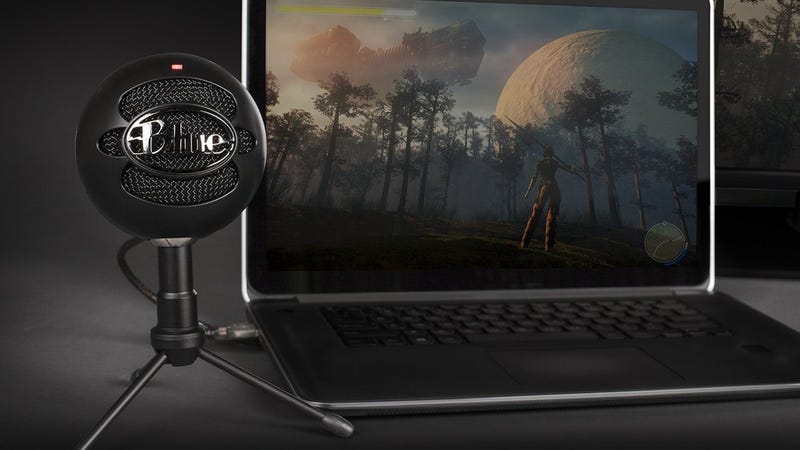 Whether you're looking to start a podcast, or just want your Skype calls to sound better, the Blue Snowball is one of the most popular affordable USB microphones you can buy, and Amazon's offering the murdered out black version for for $40 today, or about $10 less than usual.
---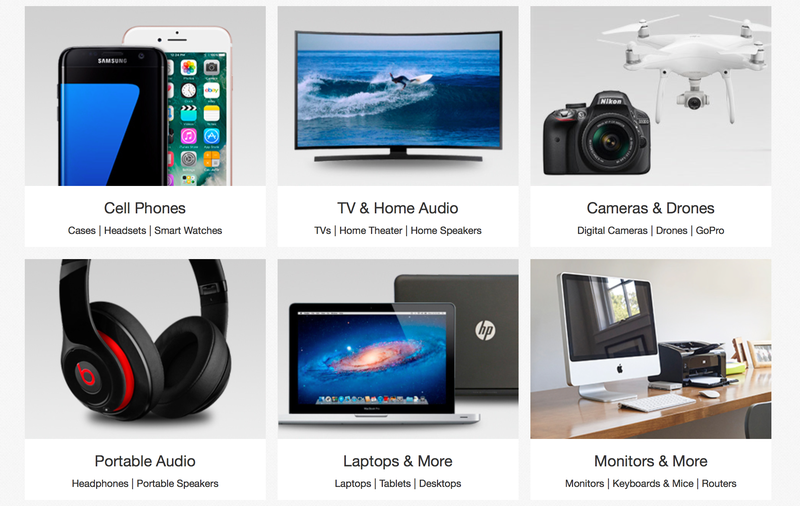 eBay just kicked off another of its wide-ranging discount codes, this time good for 20% off any $25+ order (maximum $50 discount) a variety of electronics, including GoPro cameras, DJI drones, and more. Head over here to see the full list of eligible sellers, and be sure to use code PSHOPTECH417 at checkout to get your discount.
---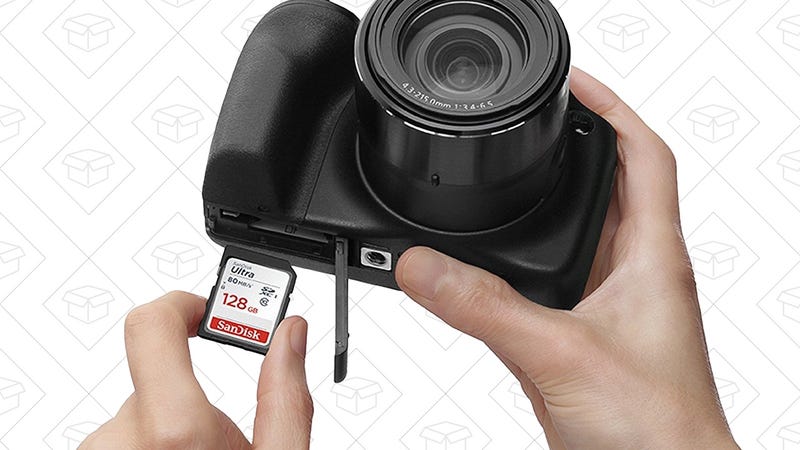 If you still own any of those old-timey doohickeys and doodads that still use full-sized SD cards rather than microSD, Amazon's top-selling card is just $10 for 32GB right now, an all-time low.
---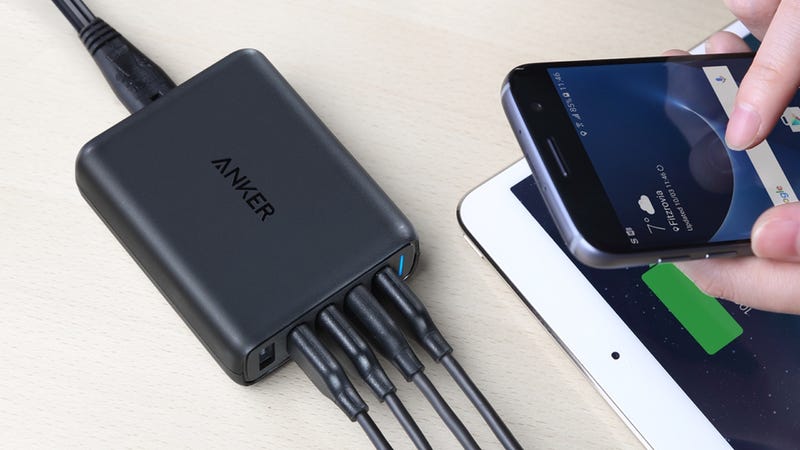 Our readers recently named Anker PowerPort as their favorite line of USB charging hubs, and the PowerPort Speed 5 is on sale for $25 today, one of the best prices we've ever seen. This particular model includes a Quick Charge 3.0 port to juice up compatible Android devices up to 80% faster.
---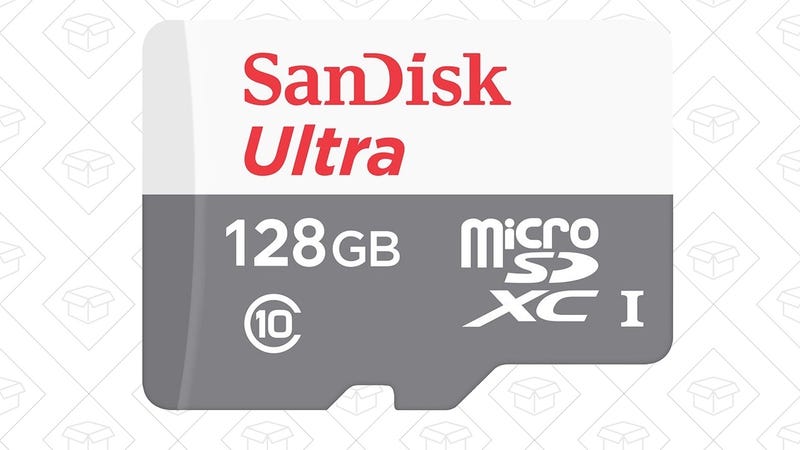 Need a lot of extra storage for your Nintendo Switch or action cam? The advent of 200GB+ cards means that 128GB cards, which until relatively recently sold in the $60-$80 range, are finally inching towards affordability.
---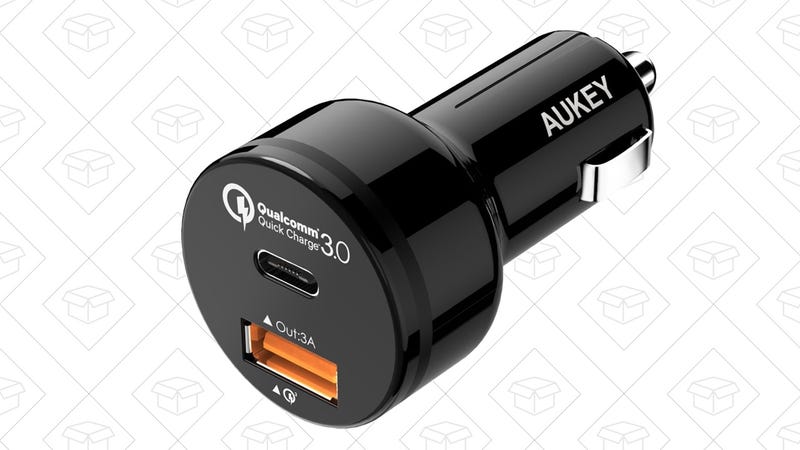 This $9 Aukey car charger includes both Quick Charge 3.0 and a USB-C port, making it one of the most forward-looking car chargers out there. This would be an amazing price for a charger with just one of those features, so to get them both for under $10 is pretty remarkable.
Top Home Deals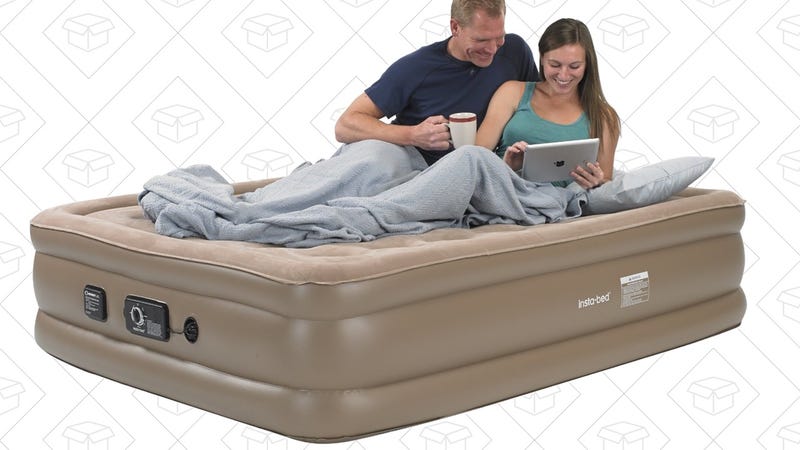 Casper might be the best mattress for everyone, but not for your houseguests. Put them on this discounted Insta-Bed, marked down to $96 today on Amazon.
That's more than you'd pay for most air mattresses, but this one includes a built-in never-flat pump which silently trickles more air into the mattress overnight, meaning it'll still be fully inflated come morning. If that's not a miracle, I don't know what is.
It's been cheaper before, but this is the best price Amazon's listed in a few months, if you have any use for it coming up in the near future. I only noticed it because I'll be moving next month, and won't have my mattress for a few days.
---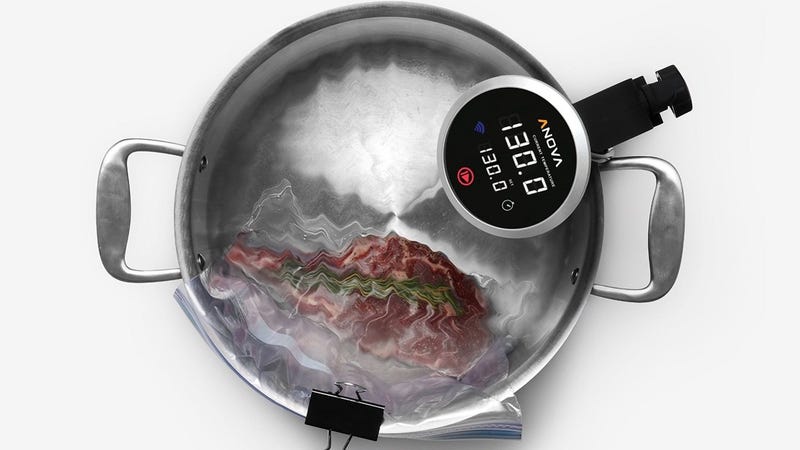 If you've ever eaten at a nice steakhouse, you were probably eating sous-vide meat. Here's a secret though: It's really easy to get those kinds of results yourself, and MassDrop here to help with a $140 deal on the newest Wi-Fi version of Anova's top-selling immersion circulator.
Lifehacker has a great explainer on Sous-Vide cooking for you to check out, but the basic idea is that you seal the food in plastic bags, and then cook it in precisely heated water over a longer period of time. It sounds weird and kind of sterile, but the result is meat that's cooked to the exact right temperature all the way through.
Amazon had this same model for $1 more a couple weeks ago, and it sold out almost instantly, so this is a great second chance if you missed out.
---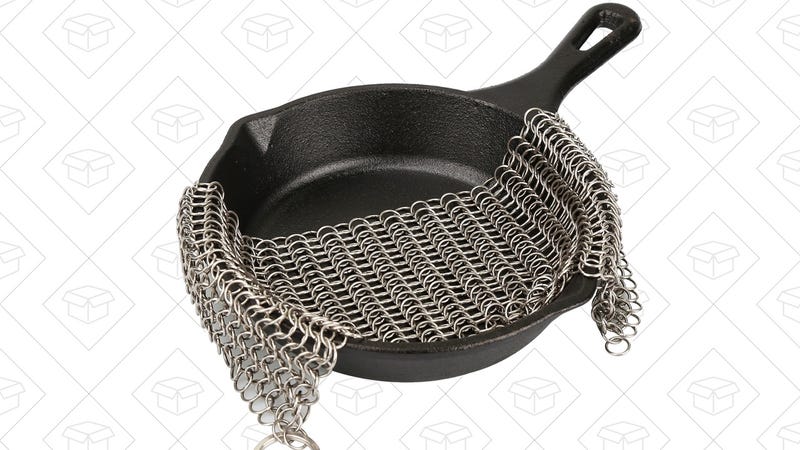 One of the only downsides of cast iron pans is that they can be a nightmare to clean, but this chainmail scrubber can scrape away caked-on food without hurting your seasoning, or resorting to soap. No wonder a similar item is in our bestsellers club. Today's $10 deal isn't on the brand we usually post, but it's one of the best prices we've ever seen on an item like this.
---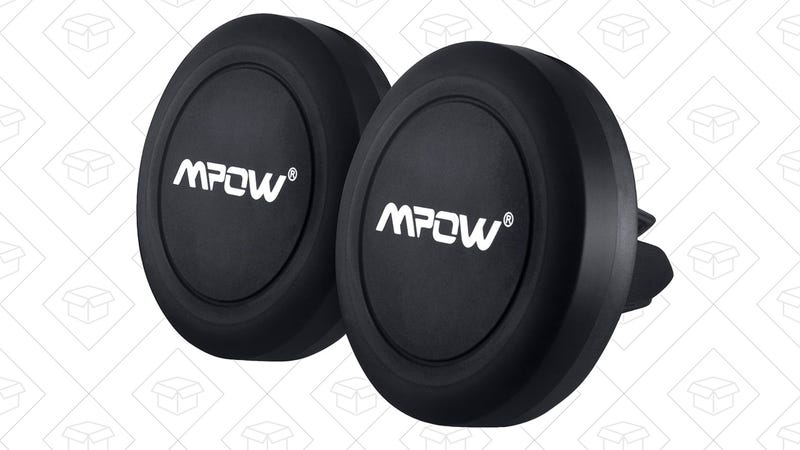 You all have undoubtedly seen (and probably purchased) these magnetic smartphone vent mounts by now, but why buy a 2-pack? My advice: Keep one in your car, and one in your luggage, because these are awesome for rental cars, and also work as handy phone stands on airplane tray tables if you want to watch a movie.
---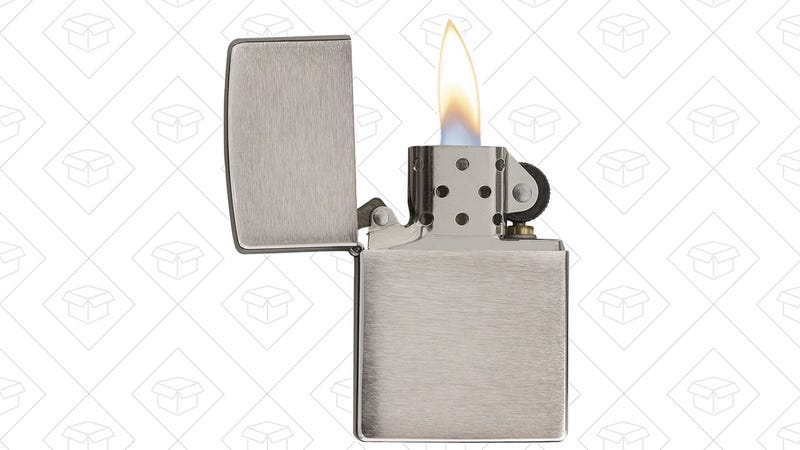 Zippo lighters great for fidgeting as well as lighting things on fire, and this simple chrome model is down to its lowest price of the year.
Don't forget the lighter fluid, if you need it.
---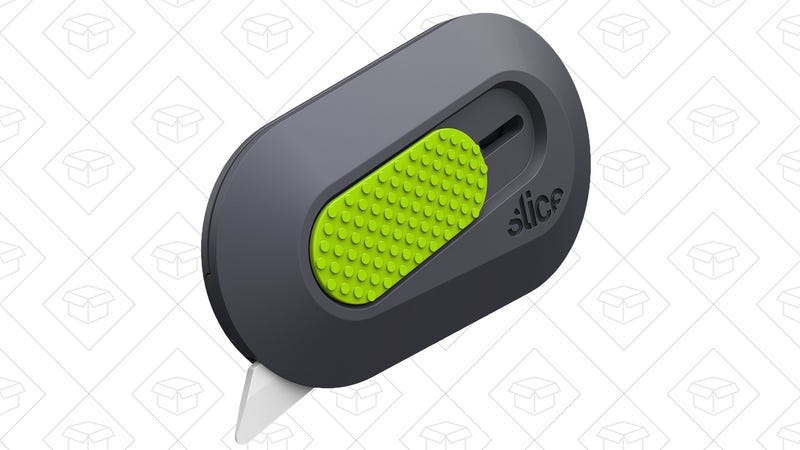 This tiny box cutter uses a ceramic blade that should last much longer than a typical steel razor blade, and you can pick one up for just $8 from Amazon.
---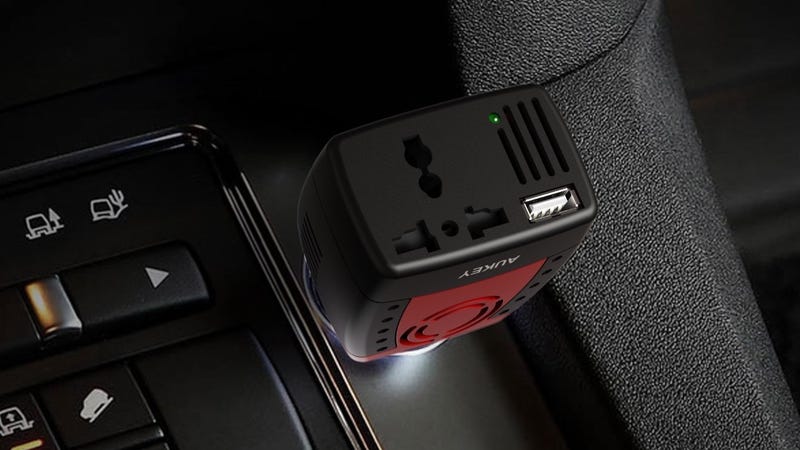 Everyone should keep an inverter in their glove box for powering laptops and other electronics in the car, and $10 is a great price for this 150W model from Aukey.
---
The newest, big-screen Nest Learning Thermostat 3.0 is down to $219 today, a rare $30 discount. These go down to $199 once or twice per year, but if you have one on your wish list, this is a pretty good opportunity.
While Nest basically invented the smart thermostat market, many people (including myself) would tell you that the Ecobee3 thermostat is superior to the Nest, owing to its remote sensor that measure the air temperature at another point in your home. I also usually sells for $250, but it's available for $197 this month.
Top Lifestyle Deals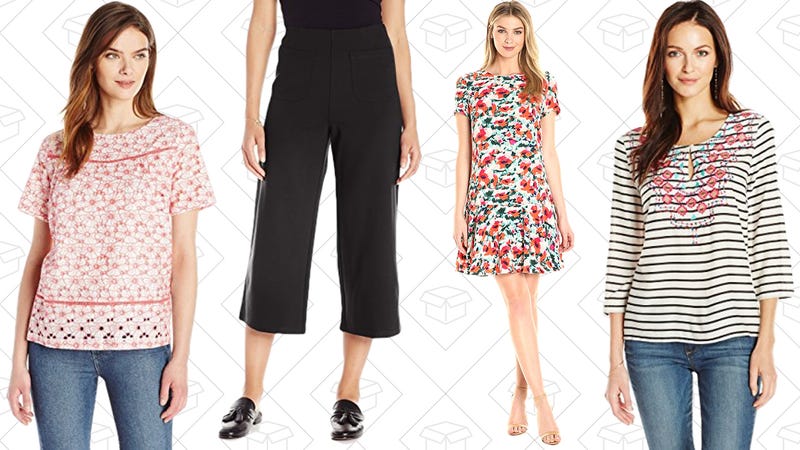 Yes, it should be all about spring cleaning your wardrobe, but what about finding new things to fill the gaps you created? Amazon wants to help you out with their sale on women's spring styles. Prime Members can shop spring tops, bottoms, dresses, and more for up to 50% off normal prices. But this is a Gold Box (and Prime exclusive) so once today's over, it's gone.
---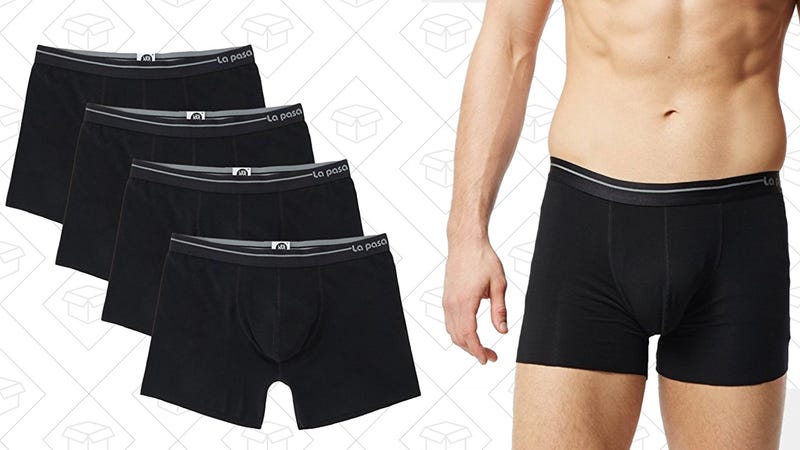 $5 per pair is about as cheap as you'll ever see good (i.e. not cotton) boxer briefs, so stock up.
Top Media Deals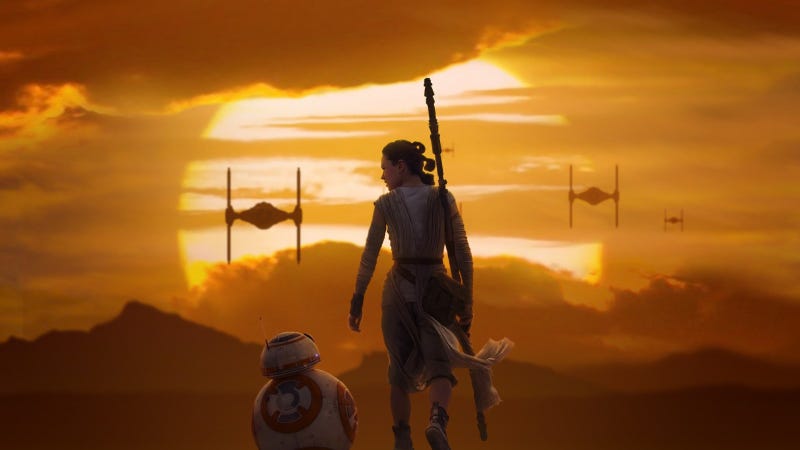 The Force Awakens has been basically immune to discounts since it came out on Blu-ray last year, but if last week's The Last Jedi trailer release made you want to rewatch it, $18 is a solid price for the Blu-ray/digital combo.
Top Gaming Deals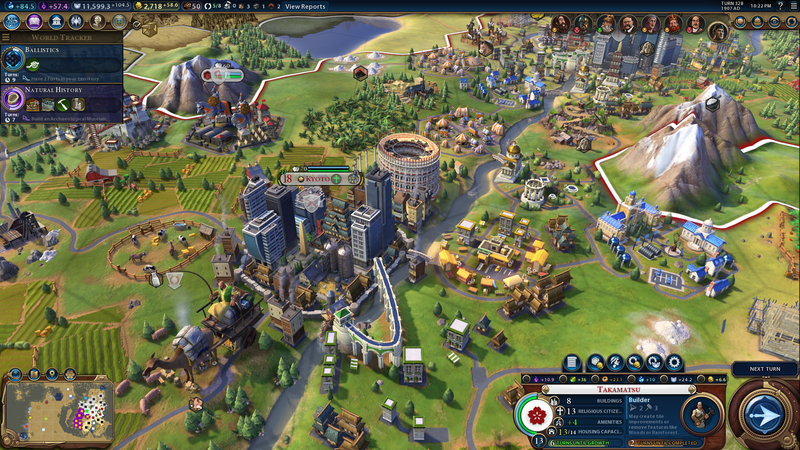 Earlier Civilization games feature prominently in just about every PC gaming sale under the sun, but the price tag for Civ VI has been remarkably stubborn. Today though, Amazon's offering it up for $40, the best price they've ever listed. Also available at Green Man Gaming. We don't know how long this deal will last, so download a copy before Gandhi has to nuke you.
---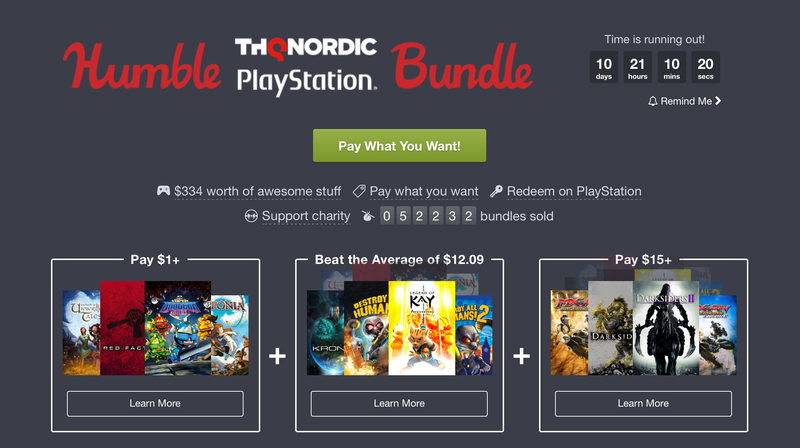 Humble Bundles are usually centered around PC games, or occasionally Android, but the Humble THQ Nordic bundle is all about the PlayStation.
15 PS4 and PS3 downloadable titles are spread across three different price tiers, including several Darksiders games and Destroy All Humans. $15 unlocks everything, but as always, you get to pay whatever you want, and a portion of the proceeds will go to charity.
---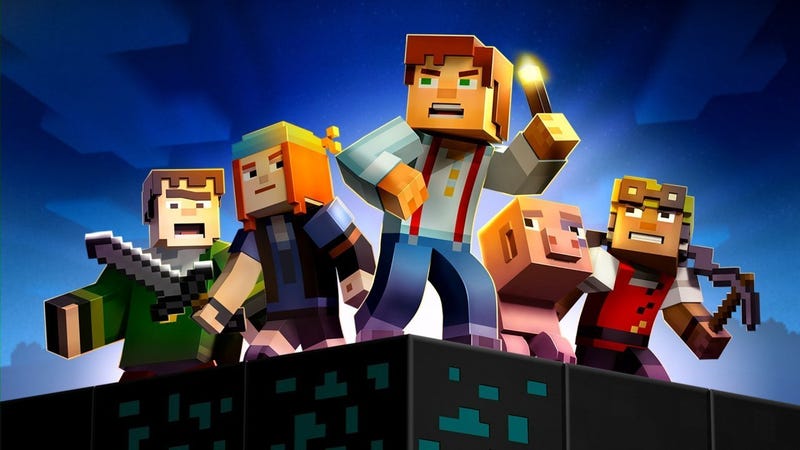 Telltale's Minecraft: Story Mode is better than it has any right to be, and you can own the complete adventure for $20 on PS4 and Xbox One today, an all-time low.
---
PS4 owners can book their ticket back to Skyrim for $25 today, complete with all of its DLC, and even mods. That price is valid for everyone, even if you have low speech skill.
---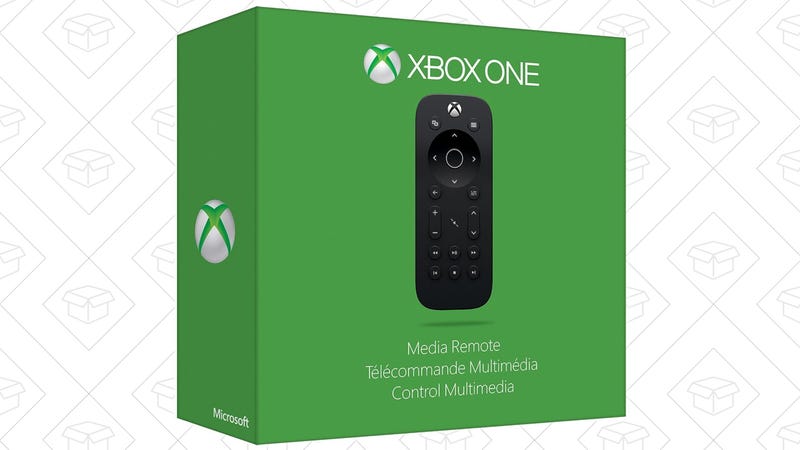 It's a first world problem, but I hate waiting for my Xbox One controller to turn on and sync to the console just to pause a Netflix video. If that's driving you crazy as well, this always-on media remote is only $19 today on Amazon, about $6 less than usual.
---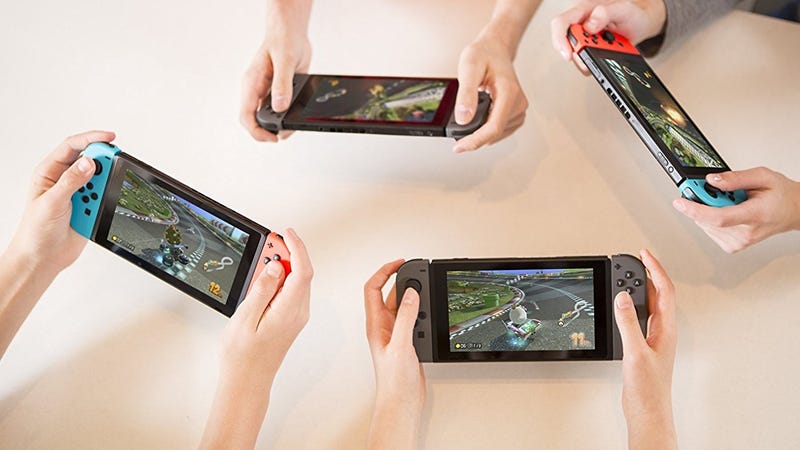 Prime members can preorder and save 20% on Mario Kart 8 Deluxe for their Nintendo Switch, which isn't unusual (that benefit applies to all preorder and new release games), but if recent history is any indication, they could very well sell out of copies prior to launch. As always, you won't see the discount until checkout.
Tech
Storage
Power
Audio
Home Theater
Computers & Accessories
PC Parts
Photography
Home
Kitchen
Tools & Auto
Lifestyle
Apparel
Beauty & Grooming
Camping & Outdoors
Fitness
Media
Movies & TV
Books
Gaming
Peripherals
PC
PlayStation 4
Xbox One
Switch
3DS
Toys
from Kotaku http://deals.kinja.com/todays-best-deals-anova-sous-vide-anker-audio-civili-1794380900