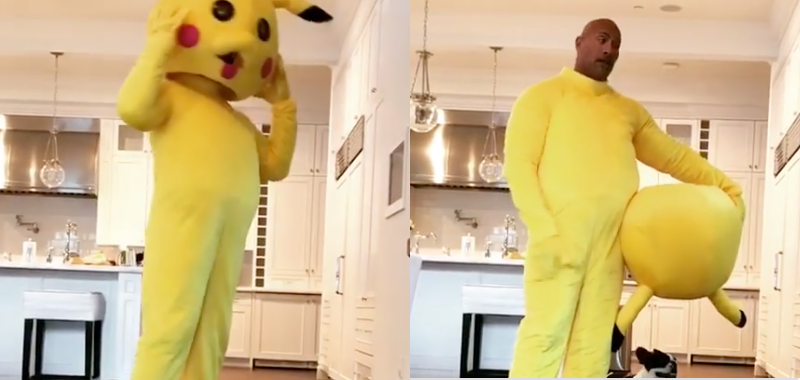 Yesterday, on Easter, Dwayne "The Rock" Johnson chased his daughter around the house wearing a Pikachu costume. And how did you celebrate? Eggs?

The 6'5", 260-pound wrestler was playing his daughter's favorite game, "I run away and you chase me Pikachu," according to The Rock's Instagram. Adorably, his daughter pronounces "Pikachu" like "Peekyu."
https://kinja.com/ajax/inset/iframe?id=instagram-BS9aDMiFDcp&autosize=1
"The Rock" isn't embarrassed. He's not ashamed. "Bring it on. It's what daddy's do," his post says.
from Kotaku http://kotaku.com/here-is-dwayne-the-rock-johnson-dressed-up-as-pikachu-1794383698